On Friday morning, September 16, I spent much of the morning editing photos. About 10:15, I decided I had sat on my butt long enough, so I went for a walk up Deep Creek Road.
I didn't get very far. About a mile up the road, I had ascended high enough to see the Lagarita mountains off to the north. There was new snow on them.
I walked back to the house, grabbed my camera and some other items, and drove off toward Lake City. I stopped several times enroute to take pictures. Some of the time, I was in snow showers. Just short of Lake City, I headed up the road toward Cinnamon Pass. Below are some of the pictures I took on that drive.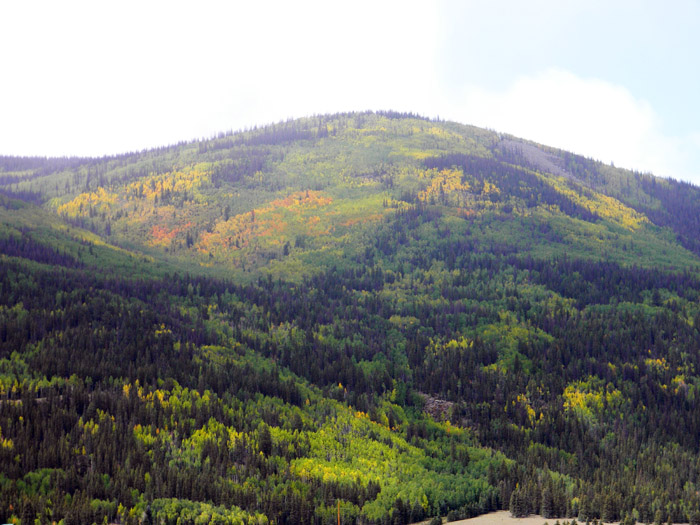 On Highway 149, just below the road to the Rio Grande Reservoir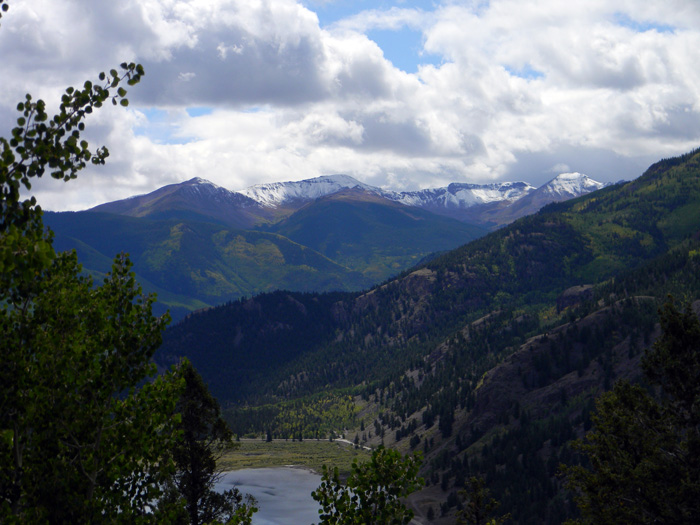 View of Lake San Cristobal on Highway 149, between Slumgullion Pass and Cinnamon Pass Road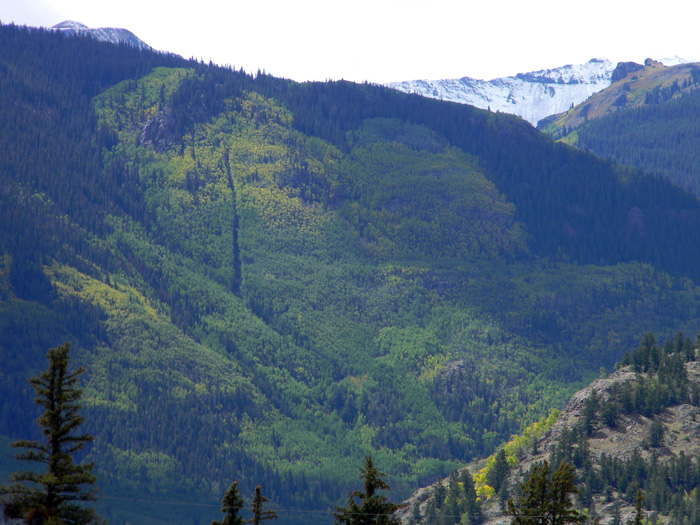 Cinnamon Pass road, between Lake San Cristobal and Sherman town site
Cinnamon Pass road, just above Sherman town site
I find peace in these mountains, silent except for the wind in the trees, and sometimes thunder and rain.
My life is blessed with a wonderful family, many friends, and beautiful places to live and visit. I have done little if anything to deserve these blessings, which are granted to me through the infinite mercy of God, and for which I am grateful every day of my life.

---
lindy@arcanamavens.com