Several of us contemplated a dual "Fourteener" day, in which we would hike to the summits of two closely-spaced mountains, Sunshine and Red Cloud. However, we've recently had snow in the mountains, which might make an attempt dangerous, so I decided to get up early and do a reconnaissance of the snow levels on the peaks west of Lake City.
I left the RV park well before daylight, so I'd be up at Windy Point, just to the north of Slumgullion Pass, which offers a splendid view of the mountains, during the "Magic Hour" around sunrise, when I prefer to take pictures.
Another couple was there when I arrived, for similar reasons.
I have been moved to tears on many occasions by the beauty of these mountains. The pictures are a pale reflection of the reality of that beauty. It would break my heart never to be able to visit here again. God willing, I will be back next year, and for many years thereafter. My friend Tristan MacDonald is still hiking these mountains at 75 years of age - and I hope to be doing the same.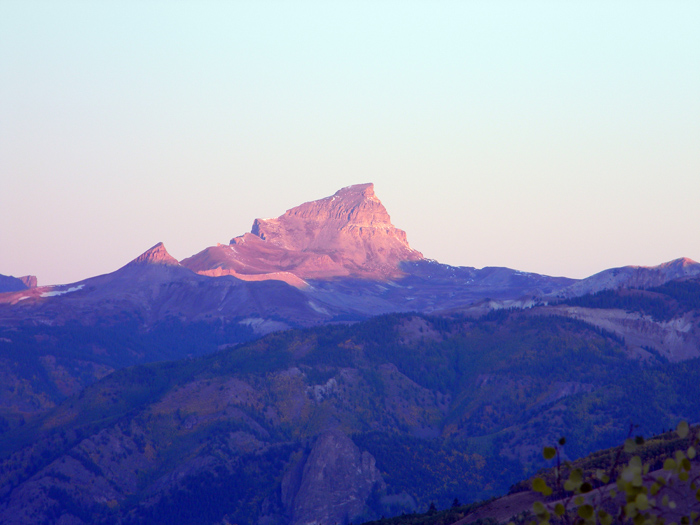 Uncompahgre Peak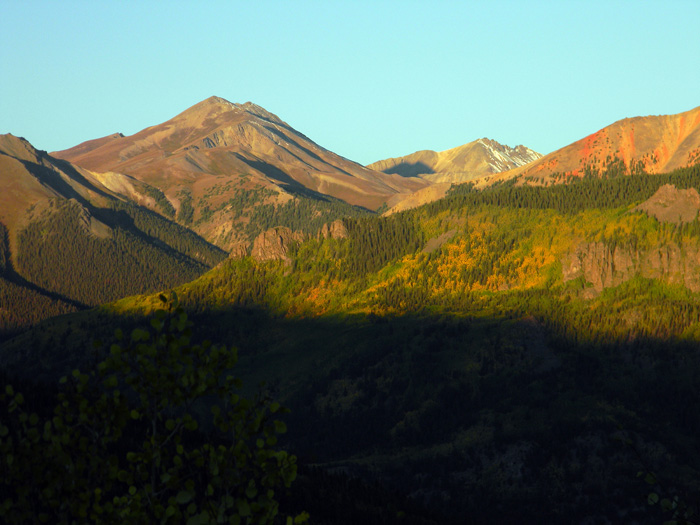 View to the west from Windy Point


The mountains looked sufficiently snow-free to make a summit attempt feasible - and I was hungry - so I headed back toward Creede.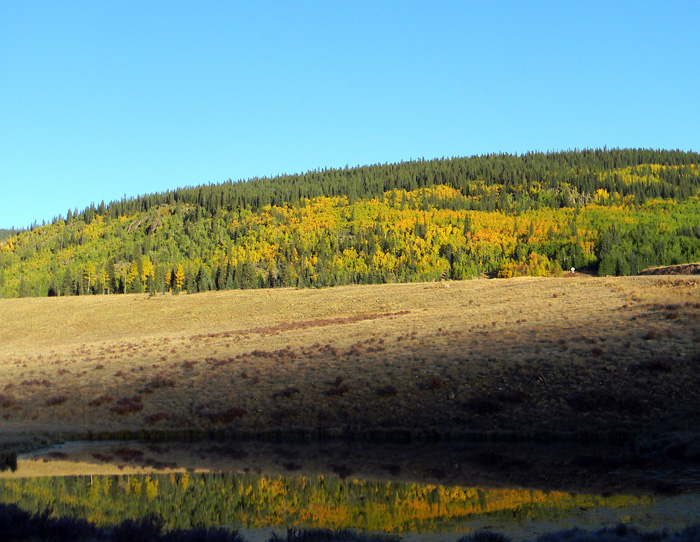 Rambouillet Creek, between Slumgullion Pass and Spring Creek Pass

The remainder of the pictures on this page were taken in the upper Rio Grande valley between Spring Creek Pass and Creede. Water, where shown, is the Rio Grande river, except for the picture below, which are the Brown Lakes, feed by South Clear Creek - which empties into the Rio Grande.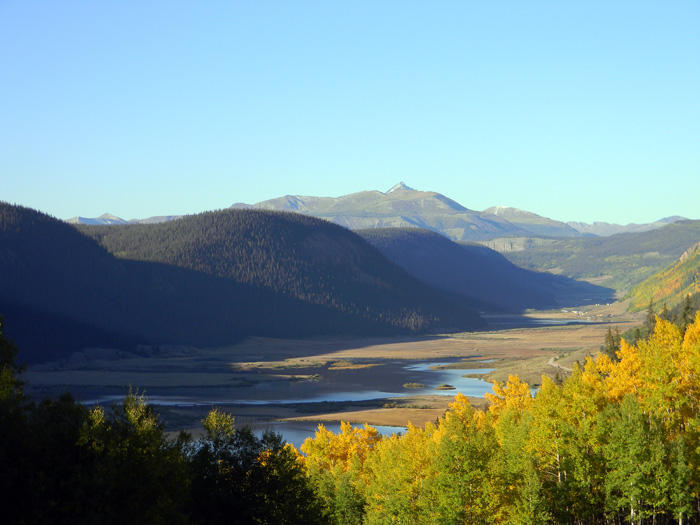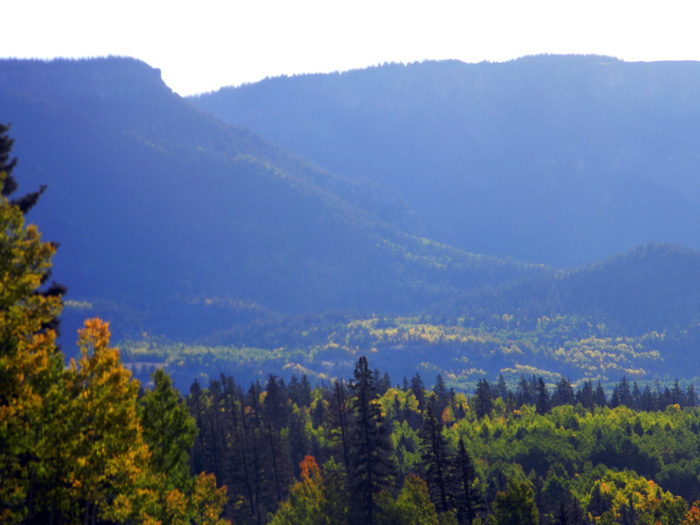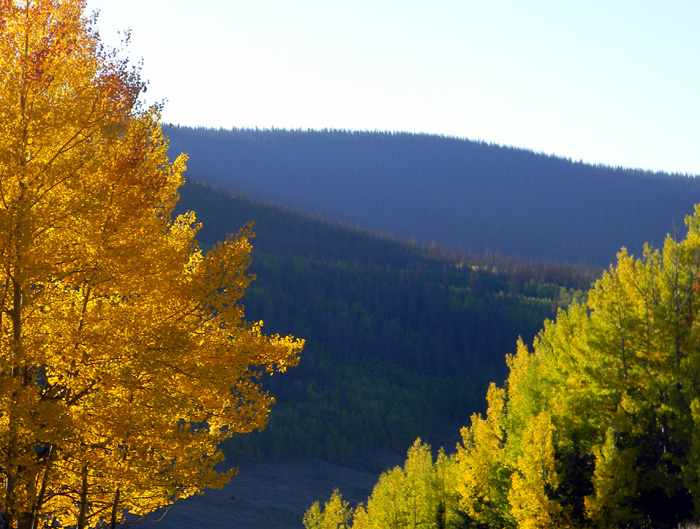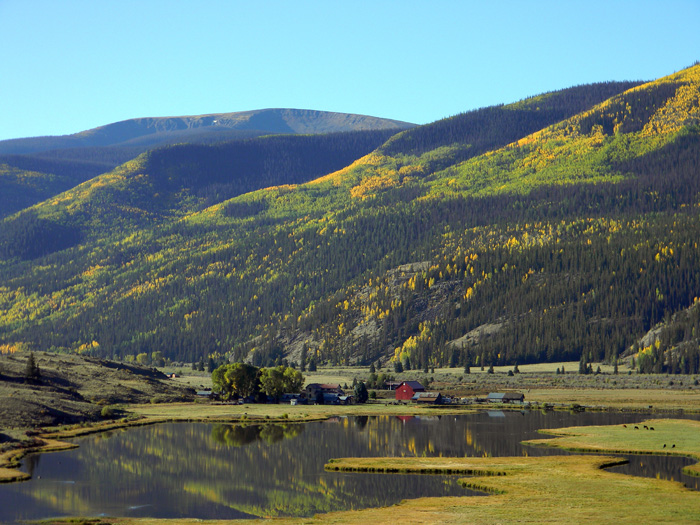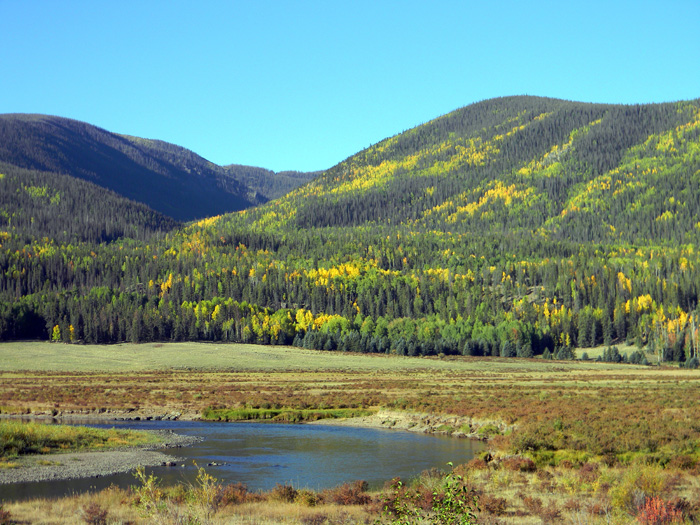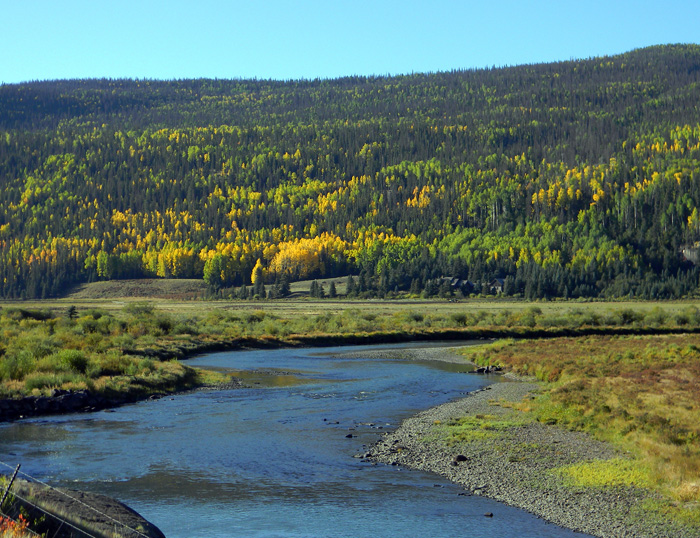 ---
lindy@arcanamavens.com